The past year has been an extraordinarily exciting one for SeatGeek. In 2017, we've built the industry's best seating previews, signed a deal with the world's biggest social media network, launched our primary ticketing brand, and partnered with our first-ever NFL and NBA teams.
But in the last month of the year, we're lucky to add one more accolade to the list. It's an important one to us because it's about our team. We're thrilled that for the second straight year, SeatGeek is on Glassdoor's list of Best Places to Work in 2018.
Something noteworthy about this award is that there was no self-nomination process. The scores are based on SeatGeek employee feedback given voluntarily (and anonymously) on Glassdoor over the past year. It's humbling to make the list two years in a row – there were only nine other companies in the US that did so.
The fact that SeatGeek is a great place to work is one of the things we're most proud of as a company. Working here has its perks: SeatGeek's social calendar is full of parties and retreats, our kitchen pantry is on par with that of a five-star restaurant, and our monthly ticket perk helps employees attend their favorite live events.
But what really makes this a place to do great work – and have fun – is less tangible. SeatGeek is is an amazing place to contribute, grow, and build something special. The team believes in the power of live entertainment to make people happier, and there is a genuine passion for building a product that enables great experiences. The environment here encourages that, and the reviews reflect it.
As a company, we have some lofty goals for 2018 and beyond. We operate in an industry that has long been overdue for a fundamental shift, and SeatGeek is a catalyst for change in ticketing. We'll stay focused on launching great products, partnering with amazing clients, and building out a distribution network for ticketing across the internet.
But one of our most important goals is to continue to be a fixture on awards lists like Glassdoor's. As our team continues to grow, we're fortunate to have found people that continue to embody SeatGeek's core values. The people at SeatGeek that bring these values to life are our most valuable asset, and are what we hear about most often when employees talk about their favorite parts of working here.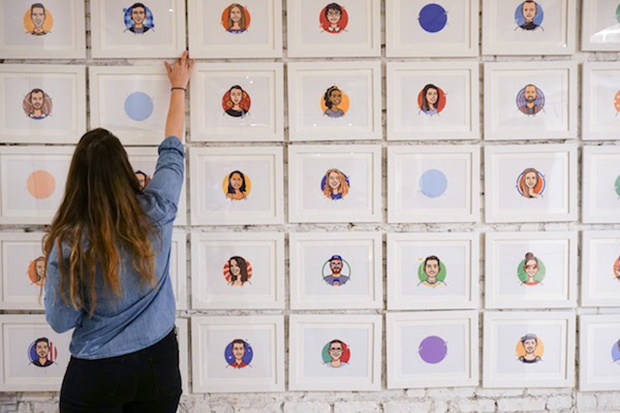 ---
If this sounds interesting to you, come work with us at SeatGeek! We have a number of roles open across engineering, marketing, business development, and more.