For the past seven months we've been building SeatGeek for Android. Today, we're pumped to be able to share our work outside the walls of our office. The app just went live in the Play Store.
In this first release of the app we focused on the functionality most core to SeatGeek:
Event exploration
Ticket search across 100s of sellers
Interactive maps
Deal Score
Photo views from your seat
When we started working on the app, our #1 priority was to make sure it didn't feel like a half-baked port of the existing SeatGeek iOS app. Everything was designed and built from the ground up to look and feel perfectly at home on Android. We wanted to make an app that felt like it might belong in the "Google" folder on your home screen.
App Tour
So what can it do?
Explore
Perhaps you're feeling restless for a little live entertainment. Just open up SeatGeek for Android and tap the home screen's "Explore Events" button. SeatGeek will provide a list of more upcoming live events than you can handle.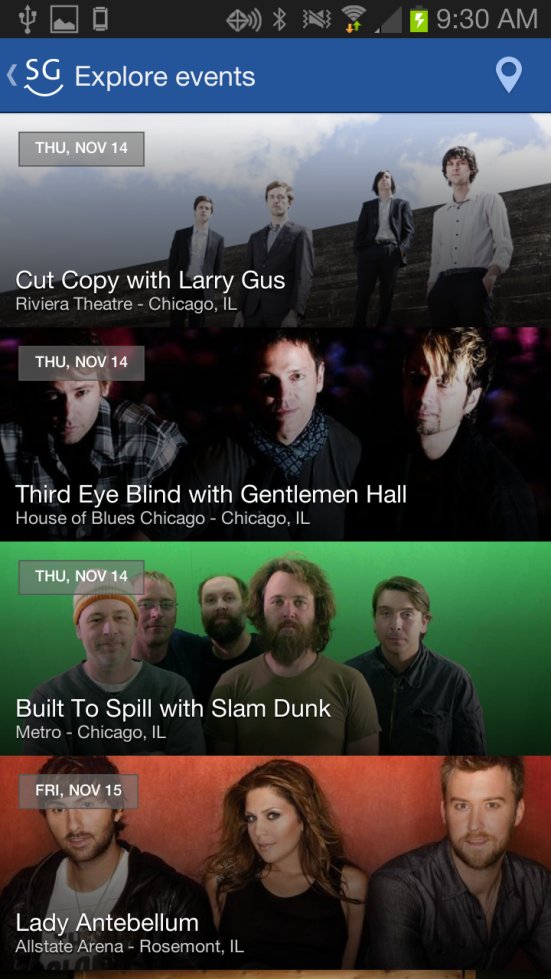 Search
Maybe you're out at a bar. "Party in the USA" is on and the TVs are showing an away game for the local team. You and your friends feel compelled to find out when Miley Cyrus' tour is in town, and check ticket prices for the next several home games. That's easy. Just do a quick search on SeatGeek. Voilà.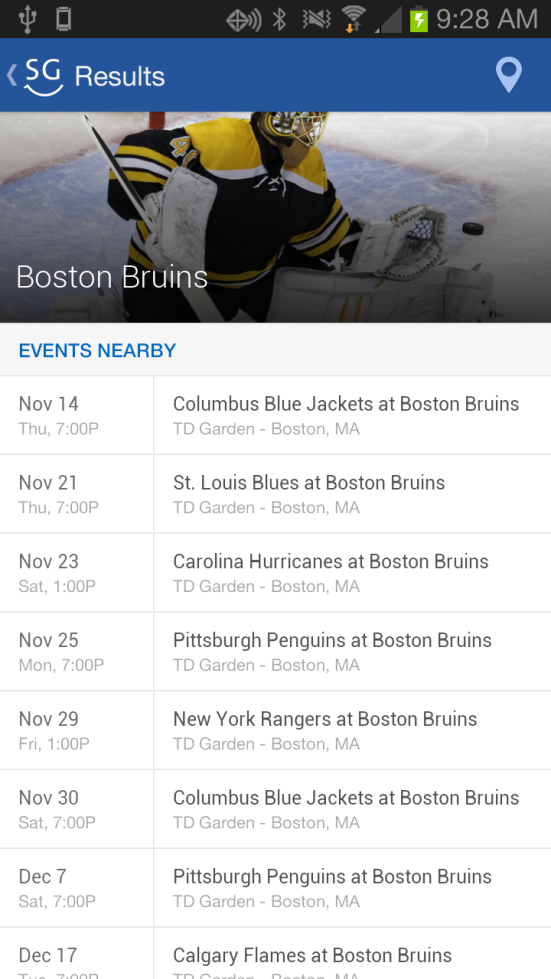 Aggregation
Once you've found an event that's up your alley, the last thing you want to do is overpay. Fortunately for you, SeatGeek for Android will save you some legwork and pull in tickets from all the major sites – for example, Ticketsnow, eBay, TicketNetwork et al. – plus hundreds more.
On top of that, Deal Score is built right into the app, so you can instantly zero in on the best deals in the house.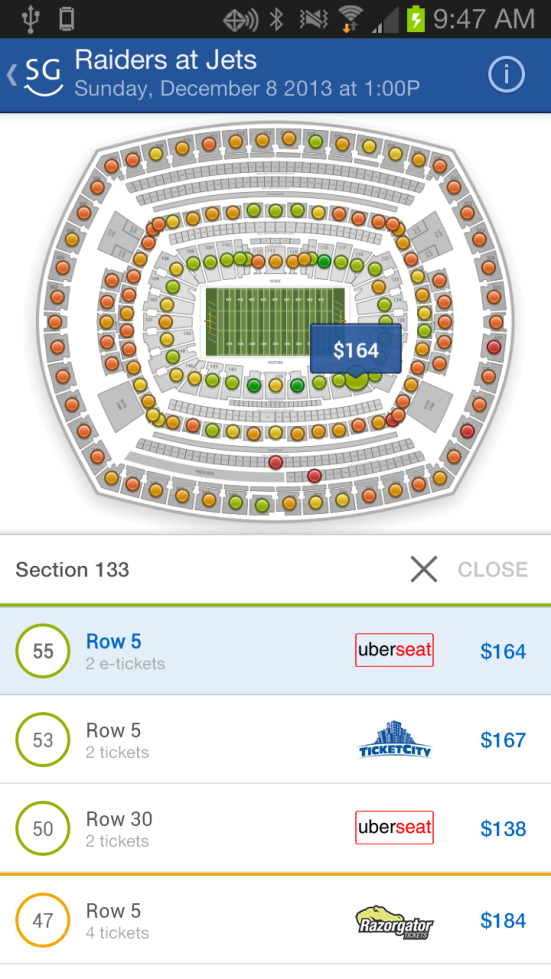 Seat Views
For hundreds of the most popular venues in the US, SeatGeek for Android also has photographs taken from every section. So you can eliminate the guesswork and avoid arriving at your seat only to find yourself locked in a staring contest with a cement column obstructing half your view.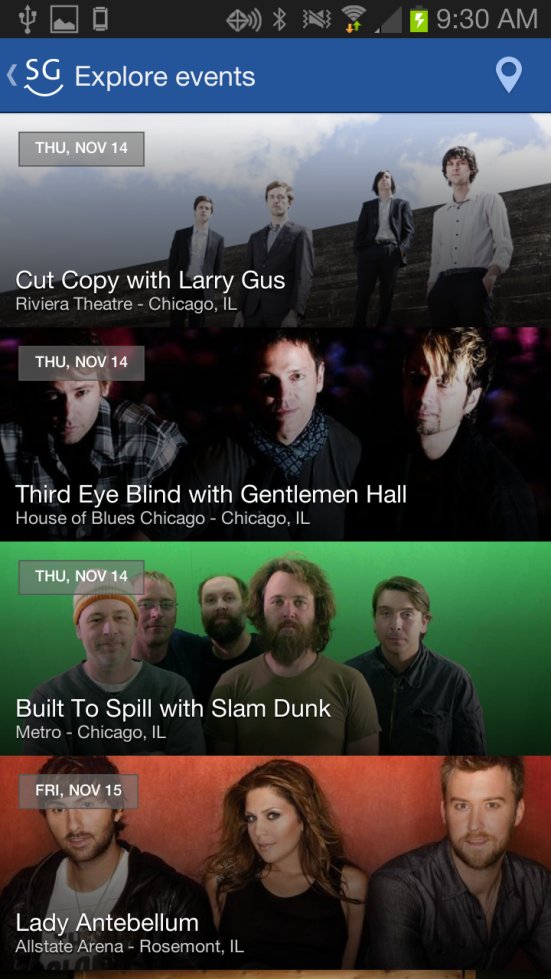 Bonus facts
In the last month, seatgeek.com saw almost 300k visits from Android devices, a figure almost exactly 100% higher than in the same period last year. With Android users constituting such a large and fast-growing segment, we're sure that the new app is bound to make a lot of SG users happy.
This Android release is the latest in a series of mobile-related milestones at SeatGeek from the past 12 months:
December '12: iPhone app release
July: iPad app release
September: iPhone app redesign for iOS 7
November: Android app release
Coming soon: iOS app 2.0 featuring user authentication and event/artist tracking features
Not an Android or iOS user? Don't despair. We've also built a mobile-optimized version of our site that'll work great on any device. Just head to seatgeek.com in your phone's normal web browser.
Links