Welcome to SeatGeek Employee Spotlights - an opportunity to meet the fantastic folks on our world-class team.
By day, we're a group of talented developers, designers, marketers, and businessfolk working together to build something new and different. We represent live event junkies of every kind: diehard sports fans, passionate concert-goers, sophisticated theater enthusiasts, and more. From our lives outside the office and before SeatGeek, we all have interesting stories to tell.
Up next: Adam Waxman, Product Manager.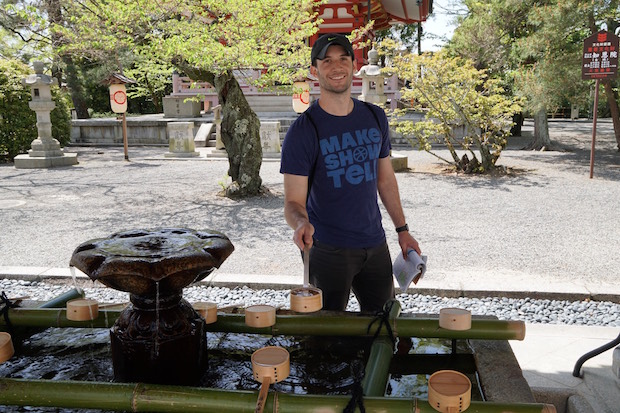 Where were you born?
I was born outside of Cleveland, Ohio, and lived there until I went off to college.
Have you lived in NYC since college?
After school I lived in Atlanta for a year and a half. While there are many great aspects of Atlanta (weather, food, live music scene, etc.), I was interested in moving to a more walkable city with a greater percentage of people from all over the country (and world), so I decided to move to NYC.
Where did you go to school?
I went to Emory in Atlanta, GA. Initially interested in the business school, I ended up studying Economics, Math, and Philosophy after being convinced by a great freshman professor that liberal arts was the way to go. He told me it was important to be able to communicate clearly and learn how to learn rather than just memorize formulas. I couldn't agree more with that mindset given how quickly the world changes these days.
So how'd you get your technical skills?
About a year after school I decided I wanted to build an app to help friends make plans. This forced me to learn basic tech lingo and ultimately convinced me to quit my job in finance to learn how to code. I spent my first 6 months going through online tutorials and building out various website ideas, and then decided to go to a 12 week developer bootcamp to hone my skills. Upon graduation I was lucky enough to stumble upon a unique role at SeatGeek where I'd be able to continue to hone my developer skills initially but ultimately move towards a product management role as the company continued to grow.
How would your friends describe you in 3 words?
Curious, genuine, goofy.
Best project you've worked on at SeatGeek
I really enjoyed working on our rebranding, which we launched earlier this year. It took a bit longer than expected, but I couldn't be happier with the end result and I was able to learn an incredible amount along the way.
Three "fun facts" about yourself that people would be surprised to know
1. I grew up with 7 dogs
2. I don't eat red meat (and haven't in 15 years)
3. I tend to fall asleep a majority of the time I watch a movie, even the most action-packed movies
Favorite place(s) to hang out in NYC
I'm a big fan of the Westside Highway for both running and hanging out on a nice summer day. I also love reading a good book or working on a side project at a nice coffee shop. My current favorites are Grounded, Matchabar, Cafe Grumpy, and the FIKA on 16th and 6th.
Favorite SeatGeek snack
I'm a huge fan of the Cliff for Kids fruit ropes. I was turned on to these when I worked at a summer camp and one of the campers always had one packed in his lunchbox but never ate it. I couldn't let it go to waste!
Why do you love SeatGeek?
I love the people I get to work with and learn from on a daily basis. Everyone is super talented but also very humble and collaborative. I also love the live event space - it's fun working on a product that my friends and I use on a regular basis.
Favorite part of the new office?
I am a huge fan of the little personal booths/couches on wheels. When I first saw them I thought they were a bit silly but they're actually very functional and comfortable.