Last week, we completed the 15th edition of the SeatGeek Hackathon. For those who are unfamiliar with this company tradition, it's a quarterly event during which people work in teams to develop an idea or concept. Hackathons were originally all about software, but have since expanded to include a variety of different types of projects. In our case, all that matters for two days is building out big ideas that are meaningful to SeatGeek.
Below is a roundup of a few of the brilliant projects that emerged out of Hackathon 15:
City maps of live events
SeatGeek's goal is to help people have more, better live experiences. Members of our marketing and product teams joined forces to allow users to explore venues on a map of their city, which makes finding something to do easier than ever. Whether traveling to an unfamiliar place or searching near home, venue pins that include event information make sure you never miss out on a hot show.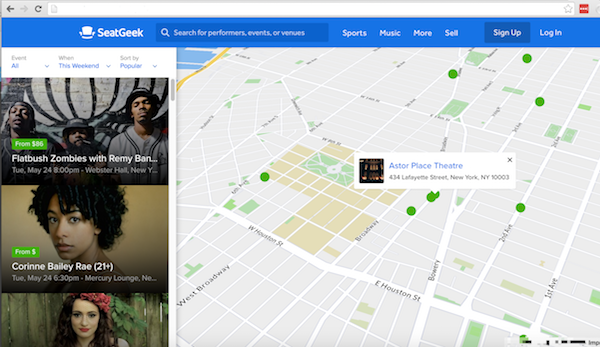 A hackathon for female engineers
This may be a first: a hackathon project that created a hackathon. With the goal of encouraging female engineers to "come together, network, and create badass projects," G/url.Code is a hackathon for women coders. Aiming to empower women to use their talent and build innovative products together in the tech industry, the first edition will be held by our recruiting team this fall at SeatGeek HQ.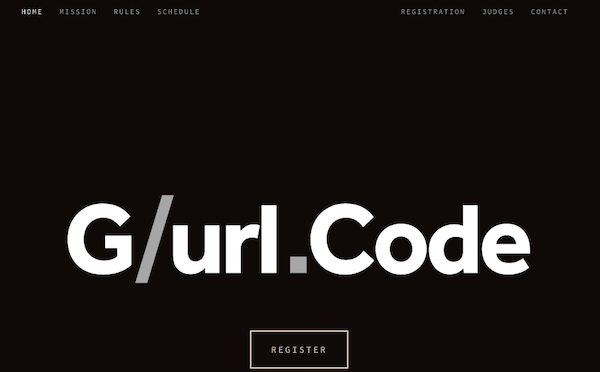 An email with the best deals on Hamilton tickets
Hamilton has been the hottest show on Broadway this year — and, maybe, ever — with resale ticket prices to match. A glance at upcoming listings can be discouraging for a hopeful Hamilton attendee, who may face a bit of sticker shock at some of the ticket prices. But with eight shows a week, and over a thousand seats in the Richard Rogers Theatre, surely there must be a good deal out there somewhere. Fueled by this quest for a good deal, some folks on our marketing team wrote a script to crawl every Hamilton ticket available for the next 300 upcoming shows, find the five least expensive tickets, and email out the options to users who are tracking the show.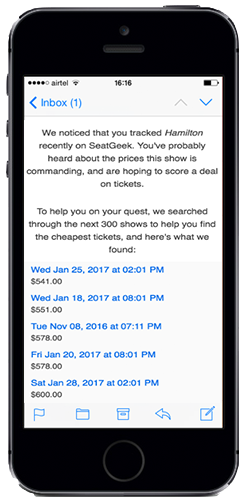 Ticket selling backed by data
SeatGeek is the best place to buy tickets on the web, and SeatGeek Marketplace now means it's the best place to sell tickets, too. It can be hard to decide how to price tickets when listing — so based on existing sales data, two members of our data science team plotted the probability that a listing will sell against the length of time the tickets will be available. This way, SeatGeek sellers can figure out how to best price their tickets in order to increase the likeliness they will sell — and put money in their pocket.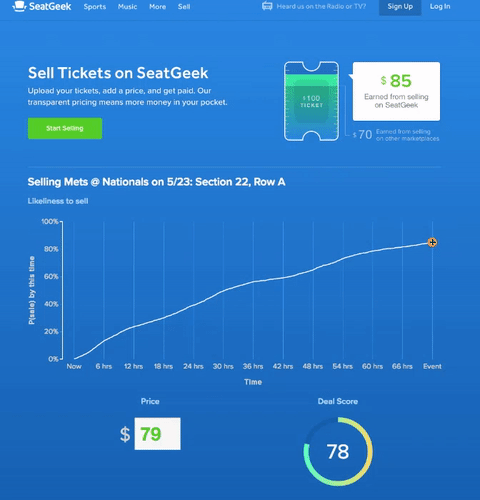 Ricky Tickets, a new SeatGeek mascot
We know SeatGeek helps people have world-class live event experiences — but why take our word for it? One of our talented designers thought this message might be delivered better by a new company mascot: Ricky Tickets. A lovable, animated ticket on a quest for live event bliss, watch out for Ricky's upcoming big screen debut.