Earlier this week we shipped version 1.2 of our now two-month-old Android app. There were a few main focuses for this release:
Tablet support. Whereas the previous version was built for smartphones only, the new release extends support to all the popular 7- and 10-inch Android tablets. (This one's for you, Nexus 7 and Galaxy Tab owners.)
Landscape support. When the app was smartphone-only we could get away with only building for portrait, but tablet users sure do love to hold their devices sideways. So you'll find that 1.2 supports landscape mode – for both smartphones and tablets.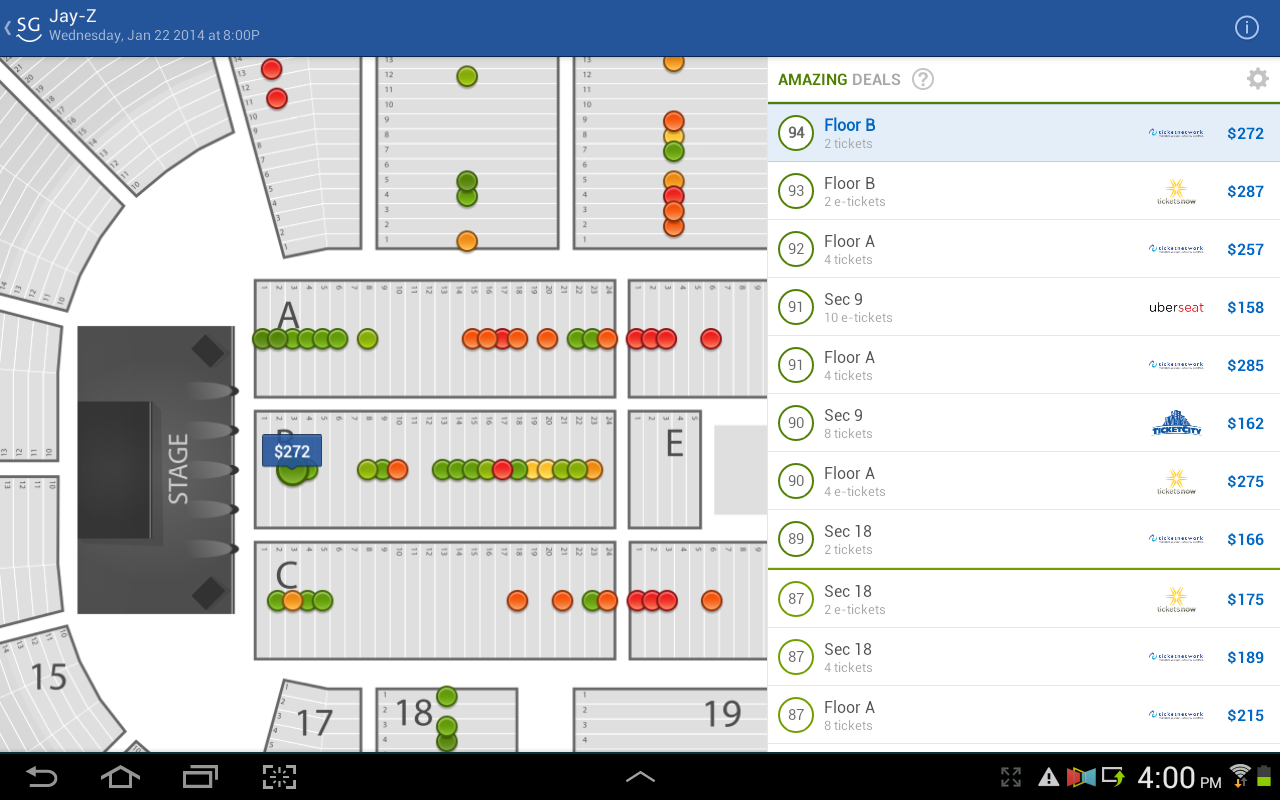 Performance & stability. Since version 1.0 launched, we've kept a close eye on app reviews and error logs, tweaked the internals, squashed some bugs, and cured as many crashes as we could diagnose. The result is that the latest version should run fast and smooth.
We've also added support for deep-linking. If you're a developer or an API partner looking to refer app users to SeatGeek, you'll find the relevant docs at platform.seatgeek.com.
And, last but not least, we've stepped up our game with a new, more Android-esque app icon:

If you haven't already, hit the Play Store now to get yourself a fresh copy of the app. And be sure to let us know what you think.