We recently wrapped up the 14th SeatGeek Hackathon, a quarterly company event focused on innovation and collaboration. It's a caffeine-fueled sprint where all that matters for two days is building something cool – and for many of our team members, it's their favorite thing about working at SeatGeek.
What is a Hackathon?
A hackathon is an event where people work in teams to develop an idea or concept. They're generally short – short enough to allow the participants to work in a sustained burst of energy. The time limit encourages teams to come up with solutions to problems they might not otherwise have thought of.
Why do we hold Hackathons?
The point of these events is to explore "out there" ideas that might not otherwise make it into our daily workflow. It's uninterrupted time to quickly develop a proof of concept for ideas that are meaningful to SeatGeek, whether they're business-related or not. The big picture view is that our Hackathons are time to learn and to teach. A project might involve someone's first line of code, graphic design work, or marketing pitch. While we often remember and celebrate the end products developed during a hackathon, we think the knowledge sharing that occurs throughout the process is even more important.
What do people work on?
Hackathons were originally all about software, but the concept has since expanded to include a variety of different types of events and projects. Software is still usually a major component of the products developed, but it's not required to be.
Here are a few of the ideas that emerged out of Hackathon 14:
An improved interactive buying experience
SeatGeek offers fans interactive seating maps and a stadium view from each section to allow for the most informed buying experience possible. But the winners of this quarter's Hackathon took that concept a step further, building an answer to the following question: what if SeatGeek users could experience what a live event would actually look and sound like from each seat – with a 360 degree view – as they browsed listings?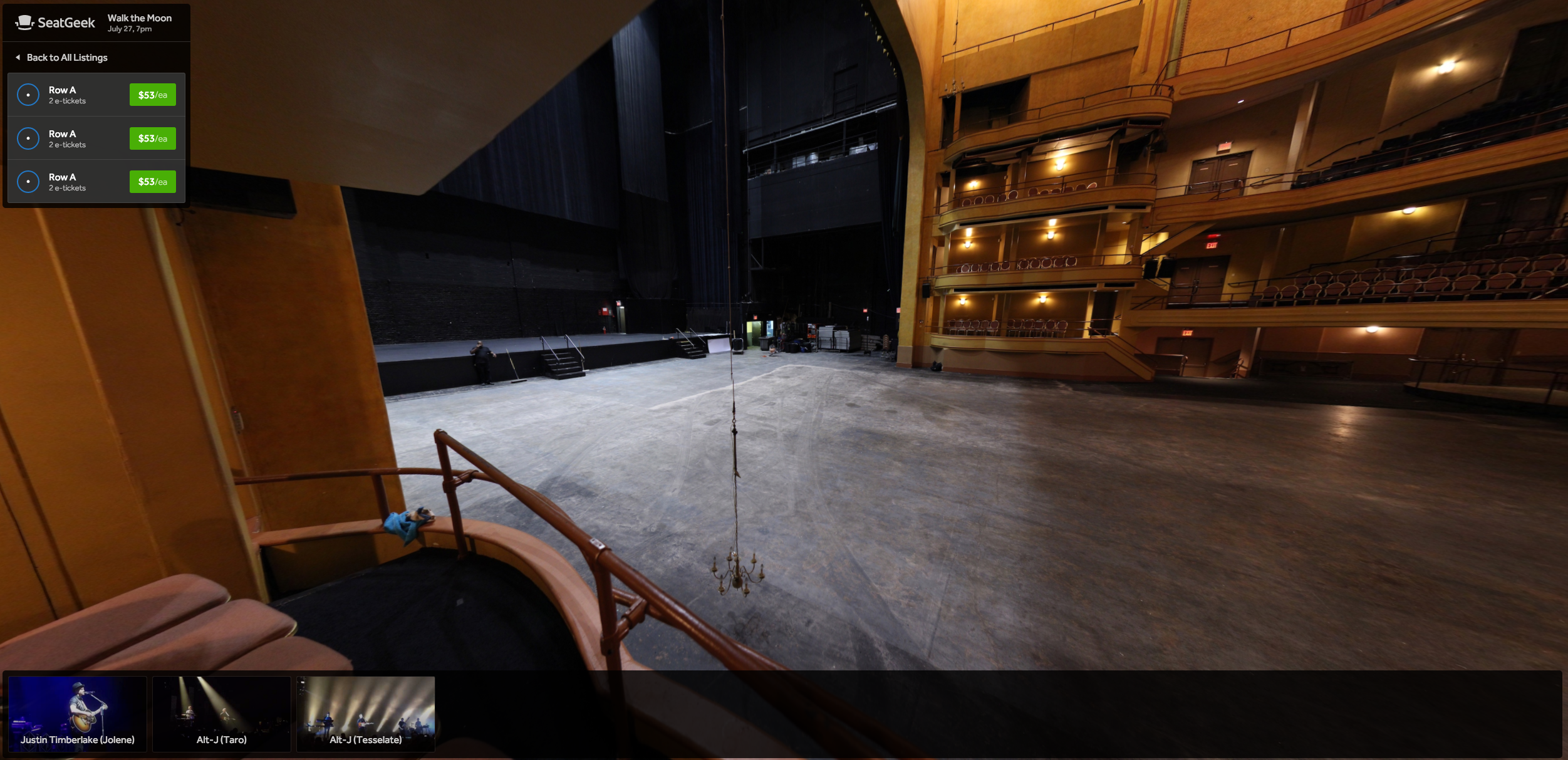 Programmatically generated marketing assets
We have some very talented designers on our team, who work on SeatGeek campaigns both online and offline. After noticing some success with team-specific advertising on social media, a Hackathon group of marketers and engineers built a tool that edits the colors and text on previously developed marketing assets with the click of a button. Now, SeatGeek can let fans know about the best deals on every game – in proper style.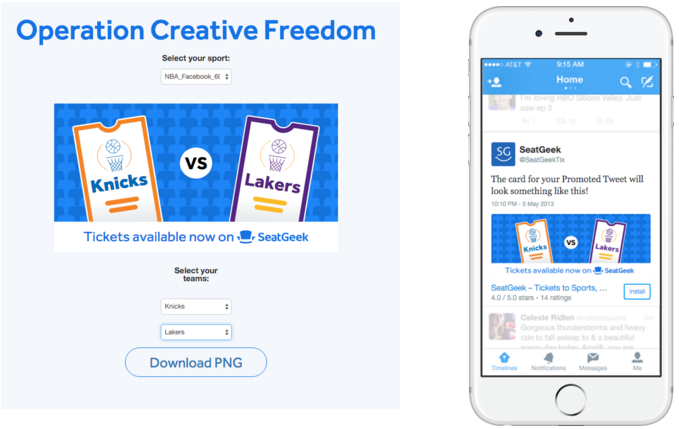 Easily expensed company perks
Everyone's favorite company benefit is the monthly ticket budget to use on attending live events. The dark side of this perk is the end-of-month scramble to file the expense for reimbursement. Enter "Get Tickets" – a software tool that not only recommends event tickets to buy within the perk budget, but also automatically files your expense reports after purchase.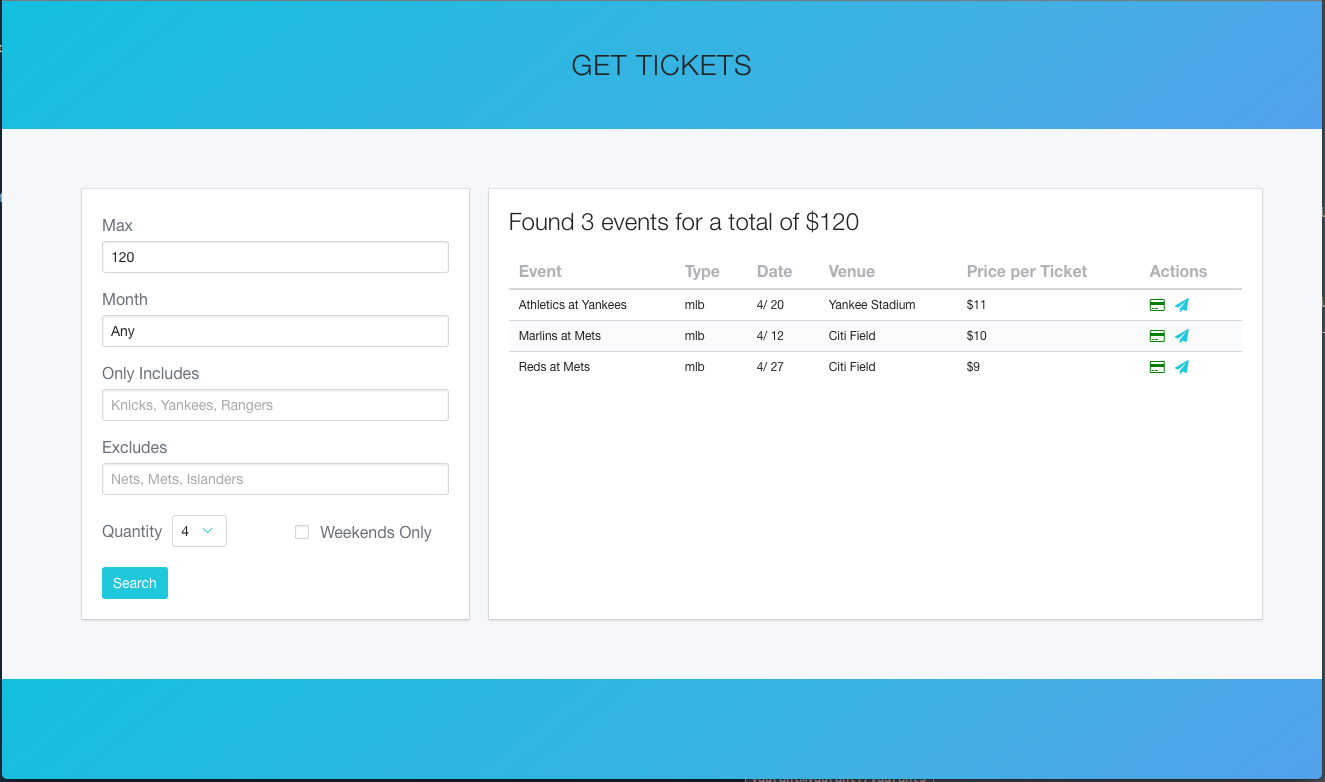 New hire survival kit
New hires at SeatGeek have a lot to learn: meeting new teammates, finding the bathroom, and understanding the snack landscape are all keys to week one success. A scavenger hunt to aid in this employee transition makes the onboarding process worry-free – and a whole lot more fun.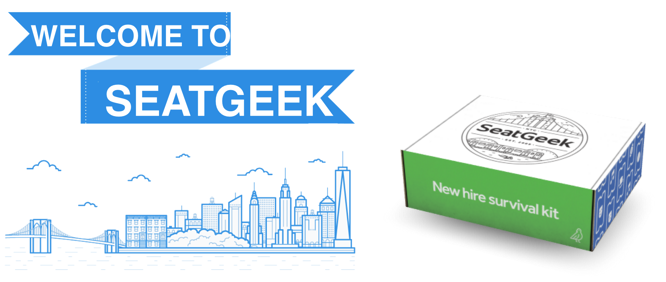 Removing the bias in candidate screening
Hiring is hard, and the challenges present themselves even before the interview stage begins. Candidate screening is rich with opportunities to let biases influence decision making, and a team of recruiters and engineers teamed up to hack our software and create the most impartial process possible.