When we launched SeatGeek Enterprise in 2016, our stated mission was to use technology to reach and engage new patrons everywhere. We have taken that mission to heart, providing value for our clients by helping them reach new fans via integrated commerce partnerships. At the end of the day, our goal is to increase discovery of live events by using the power of the open web, putting tickets where fans are already spending time online. Our most recent endeavor toward this end is our partnership with Snapchat, the leading social platform for Generation Z.
Through our partnership, SeatGeek was the first-ever company to enable live event ticket commerce on Snapchat, an ode to our commitment to innovation as we seek to expand both where and how fans can access tickets to the experiences they love.
Concerts: Jaden Smith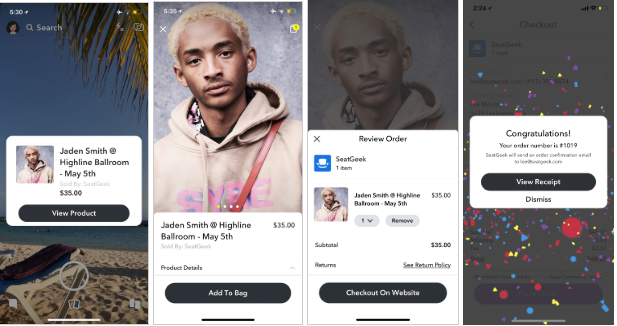 For our first pilot with Snapchat, we decided to focus on an event that would appeal to Snapchat's demographic user base. 83.4% of youth between the ages of 12-17 are on Snapchat and 78.6% of people between the ages of 18 and 24. With this type of age group penetration, we settled on Jaden Smith, a popular young pop artist. After distributing the Snapcode for the concert on May 1st, we were able to completely sell out our full allotment of tickets in less than 24 hours. Initial feedback was that fans loved the experience of buying on Snapchat, noting that it was easy and fun. When asked if they'd buy on Snapchat again, the users resoundingly said yes. With a successful concert onsale complete, we then turned to sports ticketing.
Sports: LAFC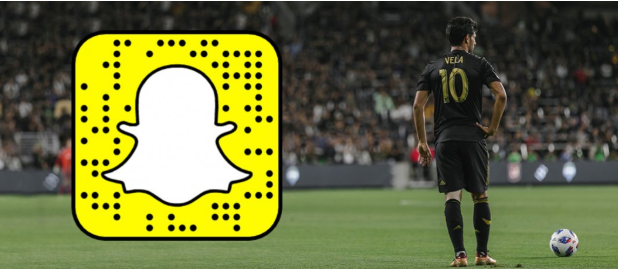 For our second pilot, we chose to use one of our SeatGeek Enterprise clients, MLS' Los Angeles Football Club (LAFC) to test if we could sell sports tickets on Snapchat.
We chose the D.C. United vs. LAFC home game on May 26th and distributed the Snapcode for the match via LAFC.com, LAFC's Snapchat page and Twitter. The results were better than expected and, similar to our Jaden Smith concert onsale, we were able to sell out our full ticket allotment within 24 hours. Even better, Snapchat was able to ship and handout special Snapchat soccer balls and other fun items to the fans who bought on the platform. In the end, we were able to deliver a new and innovative commerce experience to fans, surprise and delight them at the game, and bring a new commerce channel to our client LAFC.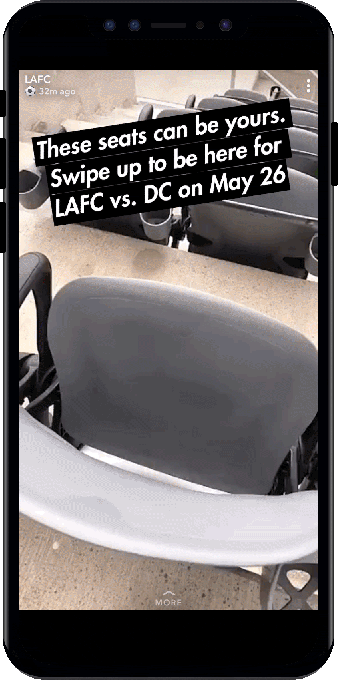 New Commerce Opportunities
Having successfully piloted onsales with Snapchat, we are full steam ahead at uncovering new opportunities for our clients to reach new fans in innovative ways.
As social media and other digital platforms continue to alter how audiences discover, discuss and experience live events, SeatGeek Enterprise will continue to be at the forefront of these trends, making sure our clients are optimized and ready to take full advantage of emerging paradigms.