Just in time for the winter holidays, SeatGeek for iPhone & iPad has undergone a complete redesign.
Our main goal for this release was to bring more of the awesome features found in the SeatGeek web app to the iPhone. This is the app we've wanted to build since day one, and now that it's here we couldn't be happier. Here are some of the best new features:
Facebook and SeatGeek login*
Event and Artist tracking*
Push notifications
Updated explore and homescreen
* iPhone only. iPad, you're next.
Let's see it in action
Accounts
The first thing you'll notice when you launch the new app is a prompt to log in. You can choose to log in via Facebook, or with your regular SeatGeek account. If you don't log in you can't use any of our awesome new features, so you should probably do this one.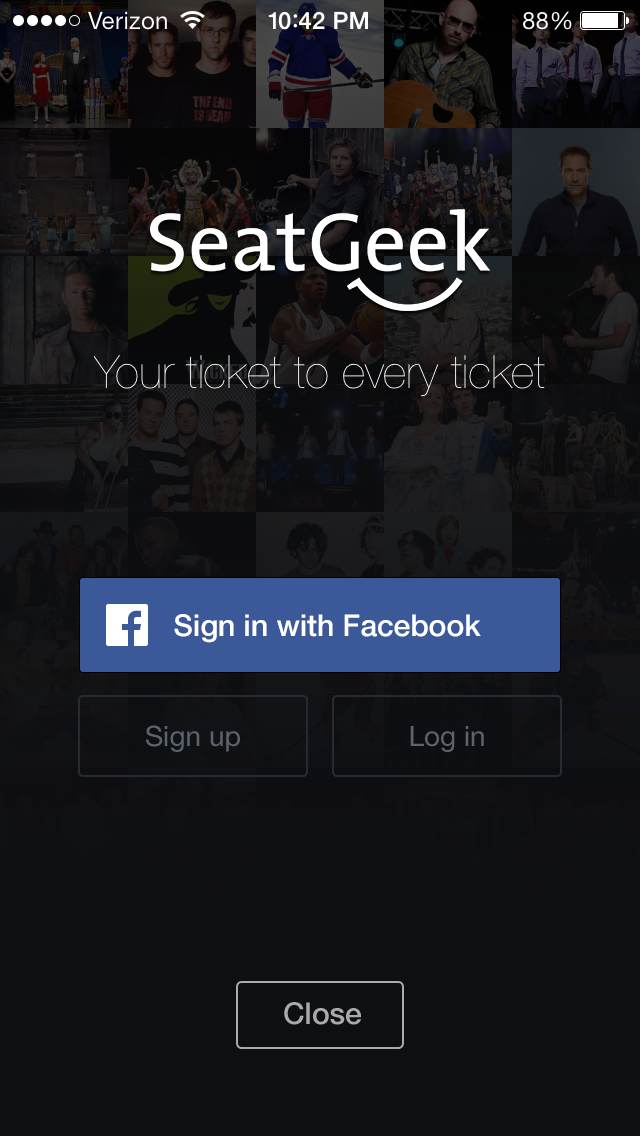 Track Teams & Bands
Do you find yourself constantly refreshing Justin Bieber's tour page waiting for him to add more dates? Give your keyboard a rest, we've got you covered. Let us know who your favorite teams and artists are and we'll let you know when they're coming to town. Just press the heart icon on any artist's screen and they will be added to your list of tracked performers.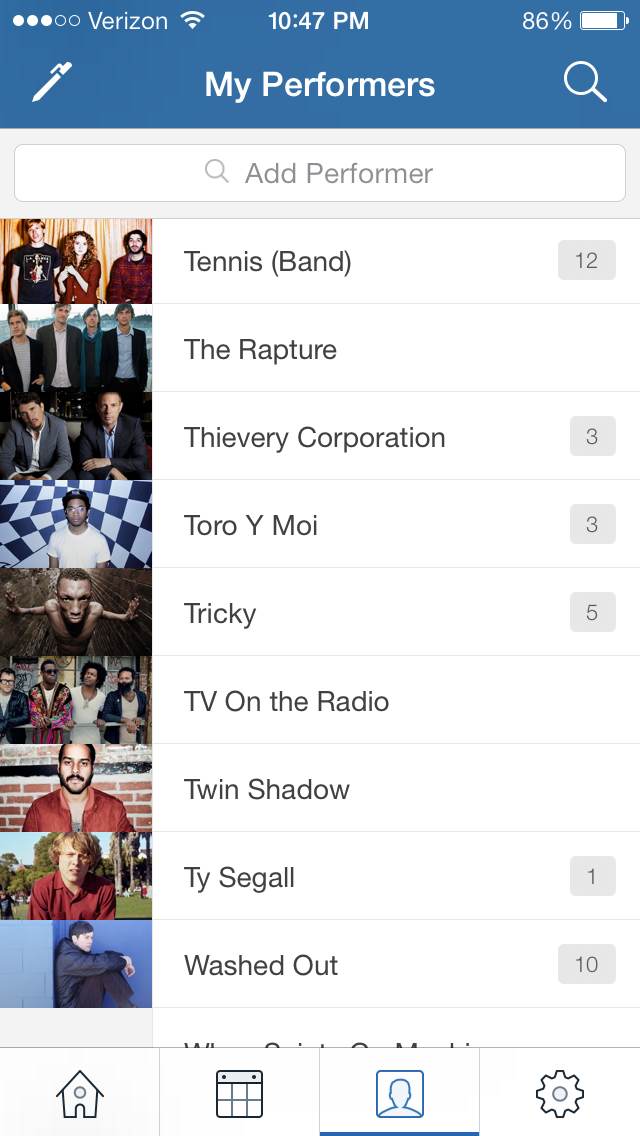 Track Events
Are those tickets to next Sunday's Monster Truck Rally just a little too expensive? Tap the heart icon on any event and we'll add it to your list of tracked events. It's an easy way to keep tabs on prices to everything you want to see. We'll even remind you when the event is coming up so you don't forget to snag tickets.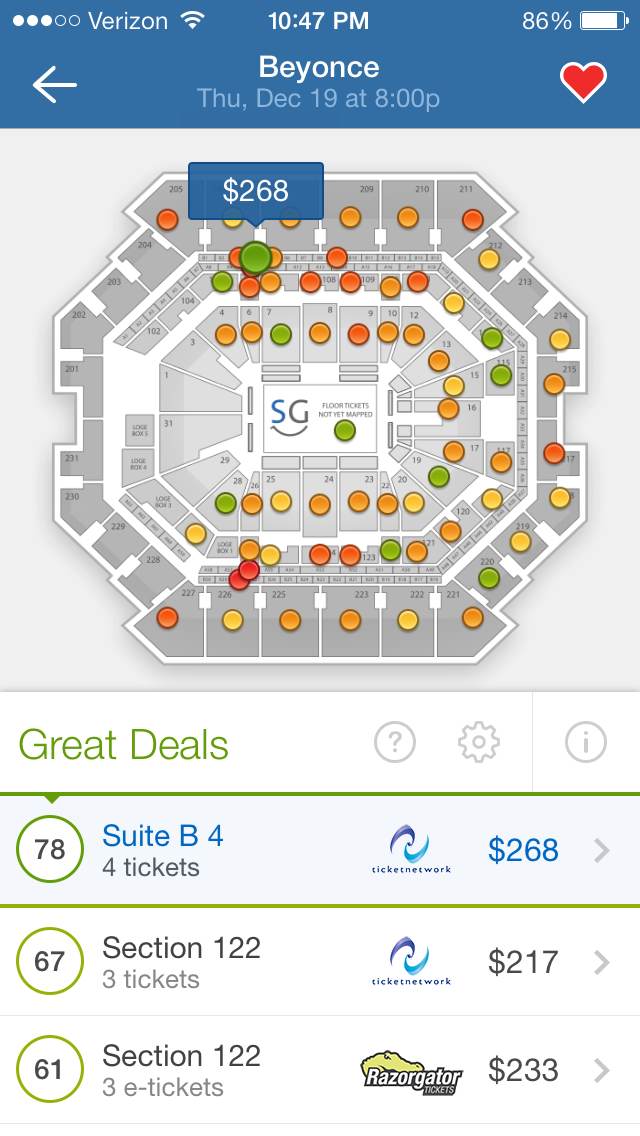 Push Notifications
Whenever one of your tracked performers announces new shows in your area we'll let you know. You can forget the pain of hearing you missed one of DJ Corn Meal's sets because you had no idea he was playing (trust us it hurts). We'll give you a heads up a few days before any events you're tracking too, just so you don't forget.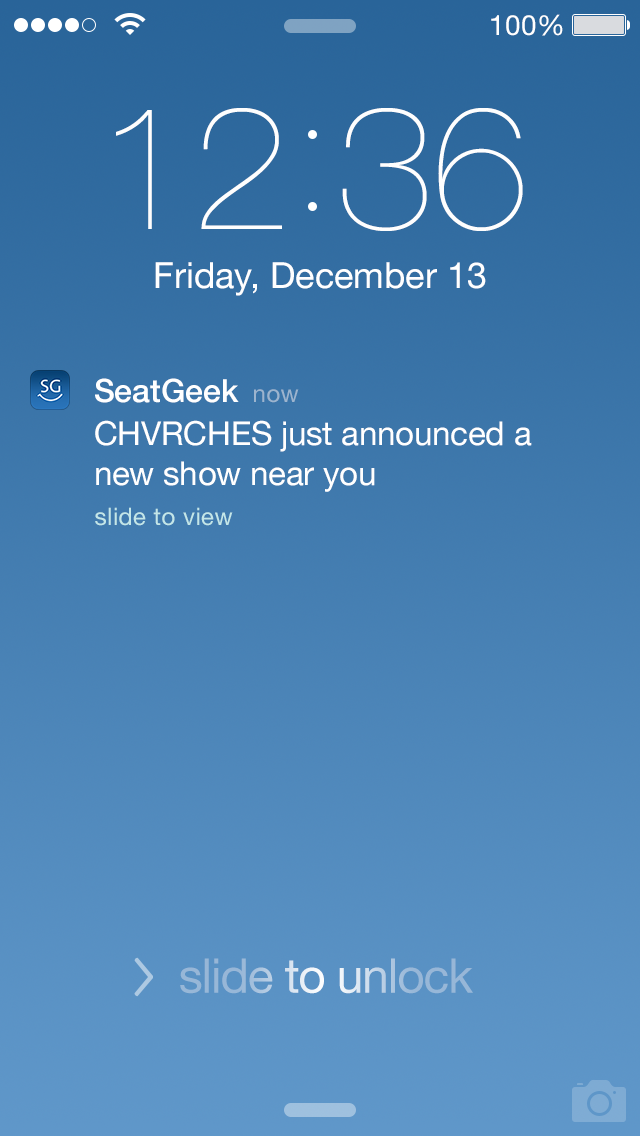 Redesigned Homescreen
The new Explore view lives right in the homescreen. If you're bored, or looking for some mid-week date inspiration, just swipe up on the homescreen and check out all the awesome live events coming up in your area.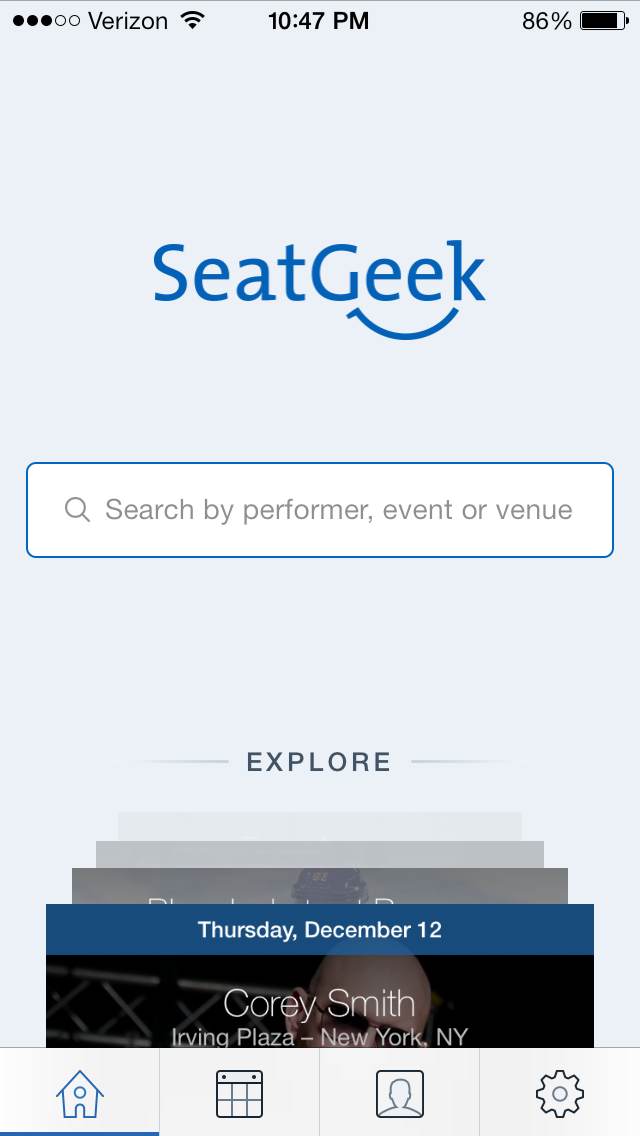 Zones
Admittedly not the sexiest of features, but still pretty significant. Sometimes, tickets to an event like the Super Bowl aren't sold as exact seats but are sold in general areas of the venue called zones. Previously we had no way to display that information, but now our maps can handle it. If you're looking for tickets to the big game, you can use our maps to get a good idea of where your seats will be.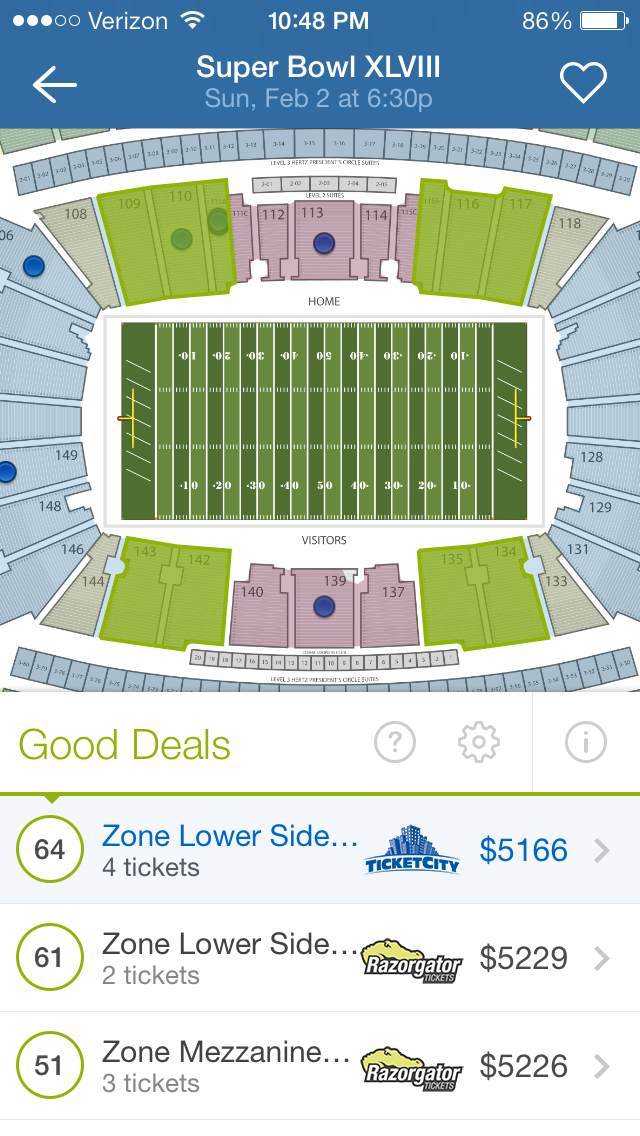 A very mobile year!
It's been a wild 12 months for SeatGeek in the mobile world
December 2012: Launched our first native mobile app on the iPhone
July 2013: Released SeatGeek on the iPad too
September 2013: Released our redesigned app for iOS 7
November 2013: Launched SeatGeek for Android
December 2013: Released SeatGeek for iPhone 2.0
Up next: User accounts and tracking on Android & iPad
Links