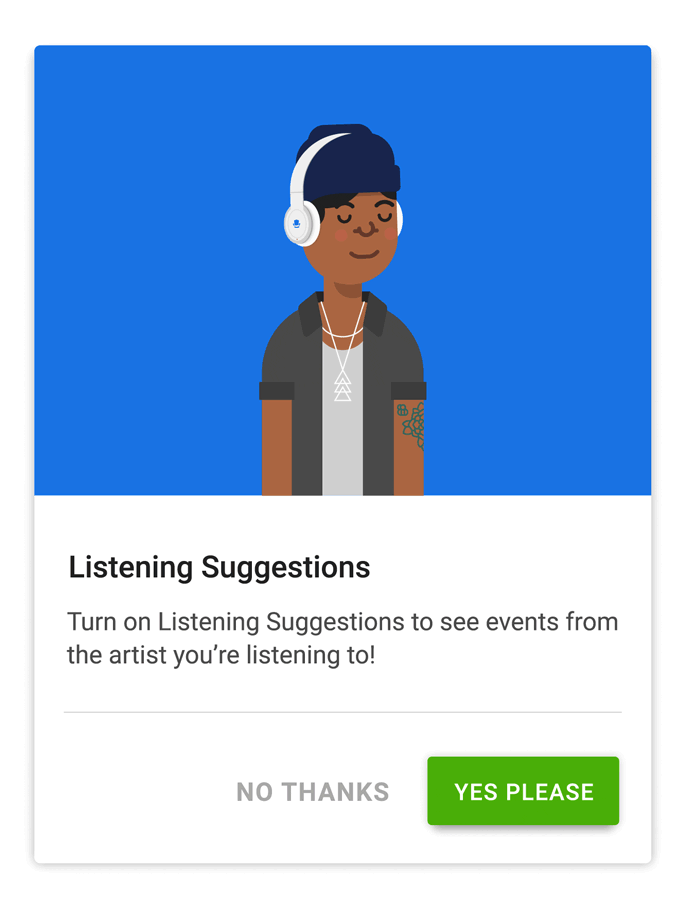 Listening Suggestions is a new feature of the SeatGeek app for Android, available now on the Play Store. Listening Suggestions shows you a rich notification when you're listening to an artist or band that has a concert coming up nearby in the next few months.
We're all super pumped about this feature. Jack—our CEO—often talks about how experiences, more than anything else, are a meaningful part of a person's happiness. That's why we created Listening Suggestions, and built it the way we did. We wanted to create something that didn't just let people know about concerts nearby, but did it in a way that could truly wow a person. Strong colors and artist imagery come together with useful information to create a truly interesting notification to let you know about an artist's show. We're incredibly excited to see more people take advantage of it!
Turn it on!
Once you enable Listening Suggestions in the Android app—either via the dialog that pops up when you open the app, via Settings, or from the notification that comes up when you play music—you'll be on your way to getting great event recommendations for artists you listen to.
The notification is silent, so it won't disrupt your listening experience, but is easy to notice when it shows up. Tap the notification to view and buy tickets in the SeatGeek app, or track the event right from the notification.
Google Play Music & SoundCloud
Listening Suggestions works out of the box with Google Play Music and SoundCloud. All you have to do is listen to music, and we'll let you know when an artist has an event coming up!
Spotify
If you're using Spotify, you'll have to enable a special setting within the Spotify app to have this work for you. Don't worry, it's not too difficult. Within Spotify's settings, turn on "Broadcast Device Status".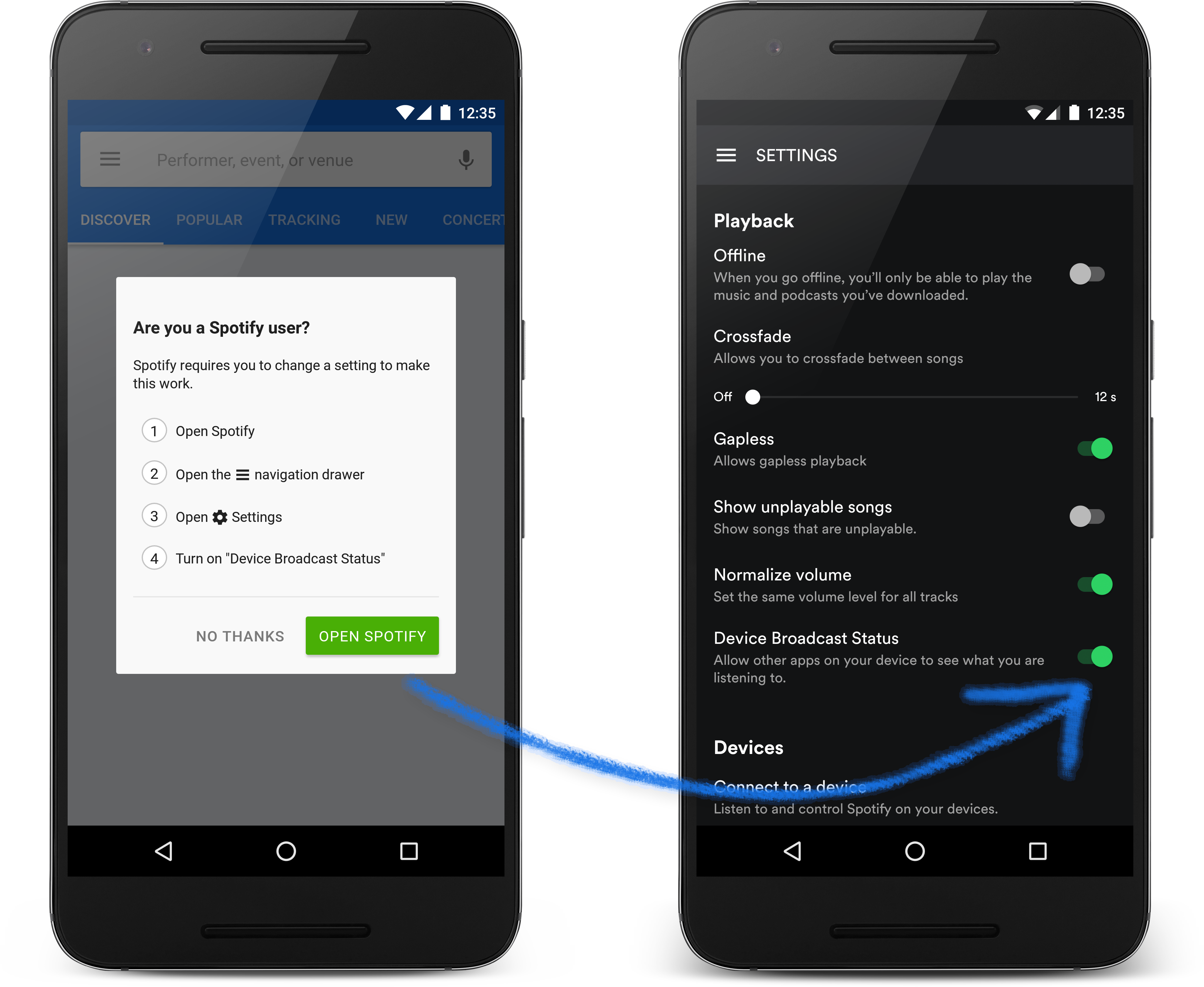 With that finished, just go back to doing what you always do. Listen to awesome music, and when we find a show, you'll know immediately.
The updated Android app is out today in the Play Store, so check it out and let us know what you think! (Sorry iPhone users, this is an Android-only feature)