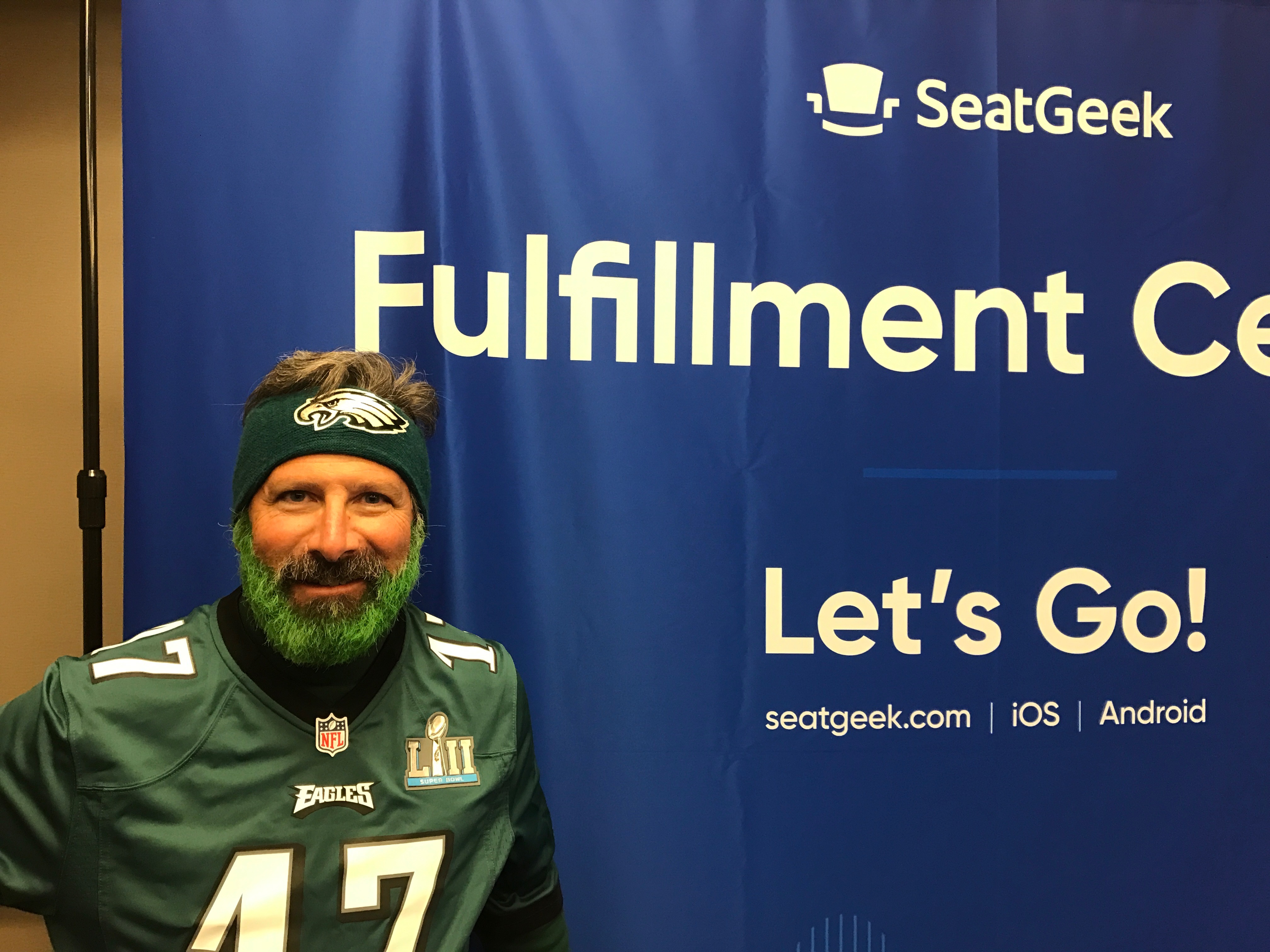 It's a cold Sunday morning in Minneapolis, but this isn't your typical Sunday… it's Super Bowl Sunday, and SeatGeek's Inventory team is gearing up for our third and final day of delivering Super Bowl tickets to customers. You may be asking yourself, "Why deliver tickets in person, isn't SeatGeek's whole philosophy around using your phone to buy tickets and get in?" Well each year, there are a handful of major events that utilize good old fashioned paper tickets for admission, and the Super Bowl is their king.
With all the advancements in mobile ticketing, it's odd the industry still uses hardstock (paper) tickets for high profile, expensive events. This is mostly due to hardstocks serving as one of the best formats for preventing fraudulent tickets from floating around. The paper format also allows for larger than average, holographic tickets with lots of fun details, allowing the ticket itself to act as a souvenir. And given the high dollar value of Super Bowl tickets (prices often start around $2,000 before the teams are even decided), SeatGeek's number one priority is to eliminate the risk associated with shipping tickets via a third party carrier. The Super Bowl is that rare event where the ticket is as important as the game itself; so you'll definitely want to hold on to it after all is said and done.
To combat the logistical difficulties of delivering thousand dollar tickets, our team flew out to Minneapolis (home of this year's Super Bowl) to hand deliver tickets to all our customers at SeatGeek's official fulfillment center for Super Bowl LII. This year's center was located in a conference room at the Hotel Minneapolis, a few blocks away from the U.S. Bank Stadium where the game was played. And the Hotel Minneapolis served as a great location for stargazing. Several members of our team ran into the likes of superstar producer Pharrell in a hotel elevator and resident SeatGeek influencer Casey Neistat who picked up his tickets, camera in tow. Oh… and of course there were one or two dozen professional athletes roaming the halls.
Every event that requires a fulfillment center poses new challenges and questions for our team. And there's a ton of work to be done; from tracking new orders in real time, to coordinating with sellers delivering tickets, to talking with customers and getting them pumped for the big game. But the biggest lesson is one we're reminded of at every event - SeatGeek plays a key role in creating magic for all of our users. And the fulfillment center is always a great opportunity for our team to put a face to our amazing fans who call on SeatGeek for all their live event needs.
It's an incredibly special experience seeing our users prepare to go to the big game, an event that will surely become a lifelong memory. When thinking of our users there's a young boy who comes to mind, who came to pick up tickets with his dad. The father explained that the young man worked hard and saved up $4,000 over the last few years to attend this year's Super Bowl. This boy chose SeatGeek to help fulfill his dream, which reminded us all just how important our role is in facilitating and protecting the dreams of our customers. And for each of us on SeatGeek's Inventory team, our work securing tickets has taken on new meaning, knowing we helped turn a dream into reality.